2020 Nielsen Global Responsibility Report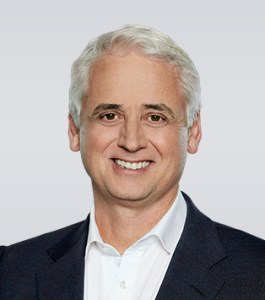 "The business of data creates responsibility—to protect the consumer, to protect the marketing ecosystem, and to manage it all with integrity and transparency. THE ENVIRONMENTAL, SOCIAL AND GOVERNANCE (ESG) ISSUES COVERED IN THIS GLOBAL RESPONSIBILITY REPORT build on our FOUNDATION OF INTEGRITY AND TRANSPARENCY."
–David Kenny, Chief Executive Officer & Chief Diversity Officer, Nielsen
Nielsen Holdings plc (NYSE: NLSN) is a global measurement and data analytics company that provides the most complete and trusted view available of consumers and markets worldwide. Nielsen is divided into two business units. Nielsen Global Media, the arbiter of truth for media markets, provides the media and advertising industries with unbiased and reliable metrics required for markets to function. Nielsen Global Connect provides consumer packaged goods manufacturers and retailers with accurate, actionable information and insights and a complete picture of the complex and changing marketplace that companies need to innovate and grow. Our approach marries proprietary Nielsen data with other data sources to help clients around the world understand what's happening now, what's happening next, and how to best act on this knowledge. An S&P 500 company, Nielsen has operations in over 100 countries, covering more than 90% of the world's population.
This Nielsen Global Responsibility Report serves as the comprehensive hub for how our environmental, social and governance (ESG) performance and strategy connect to our business, with a focus on 2018-2019. We have organized the content according to six main topic areas, listed below and available via the "Our Company" dropdown menu, with complementary narrative and Detailed Disclosure pages for each. We have also provided specific reports for each of the reporting standards most relevant for Nielsen: the Sustainability Accounting Standards Board (SASB), the Task Force on Climate-related Financial Disclosures (TCFD), and the Global Reporting Initiative (GRI).
If you're looking for information about our response to COVID-19, please go here.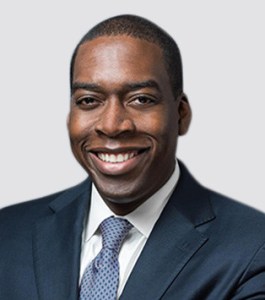 "I am proud of Nielsen's legacy of harnessing the power of our data and insights to make a positive impact on our world."
–David Rawlinson, Chief Executive Officer, Nielsen GLOBAL Connect
Our clients—and the industries we support—depend on us to be an unbiased arbiter. To serve as a source of truth, integrity must be part of the foundation of everything we do.
We believe that diversity in people and ideas allows us—and our clients—to be successful. Fostering diversity and inclusion isn't just a good thing to do—it's crucial to the success of our business and all businesses.
Integrity. Honesty. Fairness. Respect. Reliability. Our company was founded on these values, and they also underpin our approach to managing our most important asset: our people.
Data is the core of our business and how we generate value for the world. Providing methodologically sound measurement while protecting the privacy and security of all client and consumer information is the centerpiece of what we do everyday.
We take seriously the role we can play in minimizing environmental impacts while maximizing environmental efficiencies and benefits. Given the pressing global issues of climate change and its increasing ramifications for social justice and equity, we know that we can and must continue to operate with the environment in mind.
We mobilize our data, expertise and time to positively impact our communities and ensure every voice counts as we strive to help shape a smarter market and drive one media truth.