Integrity. Honesty. Fairness. Respect. Reliability. Nielsen was founded on these values, and they also underpin our approach to managing our most important asset: our people. We want our associates to feel appreciated and empowered to reach their full potential. We do this by defining clear objectives and success metrics, and by developing leaders who can forge cohesive and engaged teams. Behind all of our human capital efforts is our commitment to diversity and inclusion, as we seek to build a workplace that values and includes everyone's unique perspectives and contributions.
Nielsen's talent management strategy is designed to support our long-term business strategy and the success of our associates. Our human capital priorities are to:

Foster a fair, diverse and inclusive work environment for employees in which innovation, open-mindedness, and fresh thinking are rewarded.
Lead a people-first transformation of our talent base, ensuring that it aligns with and supports the ongoing changes in our business.
Attract, engage and retain our top talent, making a clear and compelling case for why they should be at Nielsen now.
Promote personal and professional growth for associates by creating internal opportunities and developing leaders.
Encourage associates to contribute their time, talents and energy to make a positive impact on the communities where we live and work, embedding this expectation as a formal part of Nielsen's performance review process for all associates.
Invest in our people analytics capabilities, to drive even more impact for the business and deliver on our employee value proposition.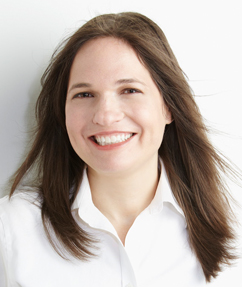 "AT NIELSEN, WE ARE CREATING A COMPANY WHERE PEOPLE WANT TO COME TO WORK, WHERE THEY KNOW HOW THEIR ROLE CONNECTS TO OUR MISSION AND WHY THAT'S IMPORTANT. WE WANT OUR PEOPLE TO FEEL VALUED, TO KNOW THEIR WORK MATTERS, AND TO BE EMPOWERED TO LEARN, GROW and MAKE A DIFFERENCE." 
–NICOLE HELPRIN, Senior Vice President, TALENT ENGAGEMENT & DEVELOPMENT, NIELSEN