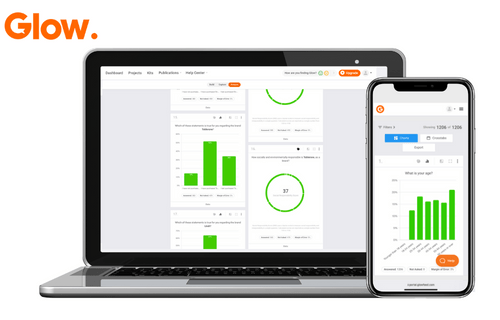 Glow is a powerful on-demand market research platform that enables businesses to make better decisions, fast.
Glow's smart platform makes survey design, deployment, analysis and sharing simple, saving time (upto 70%) compared to traditional research methods.
Glow provides actionable insights across the product lifecycle including concept testing, shopper evaluation, marketing ROI, brand tracking and ESG/sustainability assessment.
Those familiar with research can DIY, but our expert team can also support through set-up, design or deployment.
Glow's platform provides access to over 110 million consumers across 60+ countries, so whether you need multi-market, specific zip codes or niche audiences we have you covered.
Discover how Glow can help you grow your brand here.