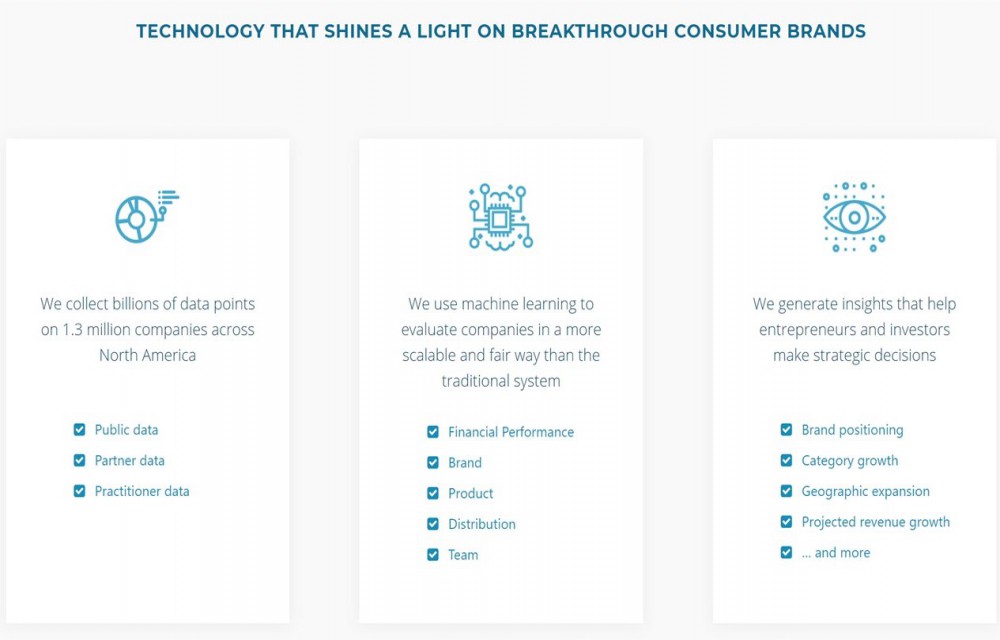 CircleUp is an investment platform that provides innovative, early-stage brands with the capital and resources they need to thrive across three units: CircleUp Growth Partners, CircleUp Credits Advisors, and Insights & Connections. The company uses a machine learning platform, Helio, to identify, classify, and evaluate 1.3 million brands and provide data-driven insights.
Early-Stage Brands: Over the past six years, we have helped 300+ companies gain access to capital with key insights, expert coaching for investor meetings and guidance during the raise process.
Mature CPG Brands: We have our finger on the pulse of the emerging brands landscape. We can connect you to innovative entrepreneurs for collaborations and strategic opportunities.